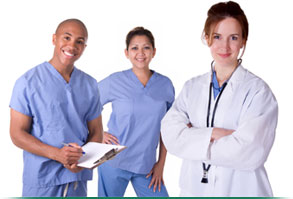 Receptionist - Full-Time
POSITION SUMMARY
We are currently looking for energetic, responsible individuals able to work independently; as a full time Receptionist. The selected candidate will be responsible for greeting our clients and visitors in a professional and friendly manner, answering the phone, patient registration, chart preparation, and other clerical work as required.
MAJOR RESPONSIBILITIES
Meet and greet patients
Answering phones in a timely manner;
Answering client questions and providing instructions;
Appointment scheduling, patient registration;
Manage patient invoicing and receipting, balancing payments (end of day);
Manage the smooth running of the reception area
General filing and chart preparation;
Maintain and ensure waiting room area is tidy and presentable;
All other reception and administrative duties as required and directed by the Head Receptionist position.
EXPECTATIONS
Provide excellent customer service to patients and visitors.
Maintains professional, considerate and congenial work relationships with co-workers.
Observes strict rules of patient confidentiality.
Maintains accurate patient records.
Schedules procedures either in person or by telephone in a prompt, courteous and helpful manner.
Answers the telephone, takes messages and provides information in a professional manner.
Keeps work area and dressing rooms clean, organized and stocked with appropriate supplies.
Observes clinic policies and guidelines.
QUALIFICATIONS REQUIRED
High school diploma
1-2 years of medical reception experience
Professional and client-service oriented
Well polished excellent customer service skills
Exceptional oral and written communication skills
Must be Bilingual
Computer skills with knowledge of Microsoft Office and/or appointment scheduling software
Strong professional communication and interpersonal skills
Knowledge of medical terminology is an asset
Experience with receiving and processing payments an asset
Strong attention to detail
Ability to multi task
Ability to cope and work in a busy environment
The ability to work within a cohesive team environment
The ability to adapt and respond to change
If you are a Medical Receptionist, and want to be part of this professional and dynamic team, please submit your CV to: info@viamedica.ca