Patients
Please Note:
All patients coming to ViaMedica for diagnostic testing must be referred by a physician.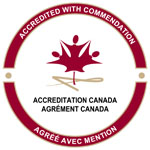 Appointment Preparation
General Guidelines
Notify your physician and ViaMedica staff if there is any chance that you may be pregnant or are currently breastfeeding.
Discuss any special needs, such as dietary and/or physical limitations, with us in advance.
Check with us in advance about recovery time or the need for a driver so you can make necessary arrangements with work and family.
Arrive 15 minutes early to verify your registration information and provide further health information for your exam.
Be prepared to change into a patient gown if necessary.
Bring prior x-rays or scans with you to the exam if you are instructed to do so.
Medical Records and Results
We will send your exam reports directly to your physician in 24-72 hours. Your physician will discuss the results with you at your next scheduled appointment.
Prepare for your Visit
To streamline the registration process, it is important to take the following steps before your appointment:
ViaMedica is an approved provider for most major insurance carriers and health plans. If you have insurance, find out if your policy or plan requires a preauthorization. If so, contact your insurance company and find out what you need to do to obtain one. We are a preferred provider for:

Blue Cross Blue Advantage
MEDDx
SAAQ
CSST
WSIB Ontario

RAMQ
RCMP Blue Cross
Veteran's Affairs Blue Cross
Organizational Solutions Inc.

Come to your appointment at ViaMedica with your medicare card, or other form of photo identification.

At ViaMedica the following payment methods are accepted: Cash, Debit, Master Card and Visa.
If you have questions or concerns about billing, please call ViaMedica's Administration Office at 514-626-5888. Our business hours are 7:30 a.m. - 5:00 p.m.
To read more about preparing for your exam, please choose from the following: