Nursing Services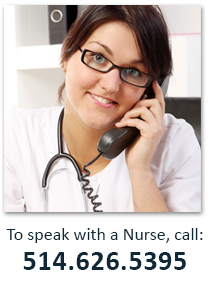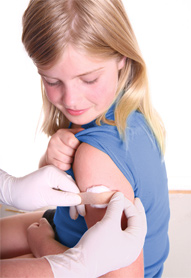 Vaccines
Why should I get my regular immunizations?
Receiving scheduled immunizations and travel vaccinations is an easy way for people to prevent illness. At Viamedica we believe that health promotion through illness prevention is essential for us to live an active and healthy life. Receiving vaccinations that the Quebec Minister of Health office recommends is one way to stay healthy.
Viamedica follows the Quebec Health Minister's guideline recommendations for travel vaccinations as well as the regular scheduled immunizations. We at Viamedica are committed to providing you with the tools to live long and healthy.
The Quebec Health Minister's office web site has a complete list of recommended vaccines. Choose from one of the links below:
Vaccines offered at ViaMedica
Chickenpox
Cholera
Diptheria
Gardasil - Human Papilloma Virus (HPV)
Hepatitis A
Hepatitis A+B (TwinRix)
Hepatitis B
Hib (Haemophilus influenzae type b)
Influenza (injection and FluMist)
Japanese Encephalitis
Measles
Meningococcal Group - A,C,Y,W135 (Travel)
Meningococcal Group B
Meningococcal Group C Conjugate
Mumps
Pertussis
Pneumococcal Conjugate - Adult
Pneumococcal Conjugate - Child
Pneumococcal Polysaccharide
Polio
Rotavirus
Rubella
Shingles (Zostavax)
Tetanus
Tuberculin PPD
Typhoid Fever
Typhoid Fever Oral