Nursing Services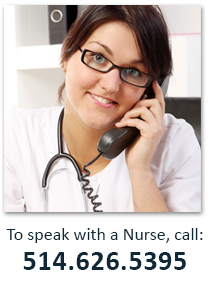 ECG / Electrocardiogram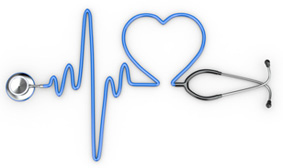 A healthy heart works as an "electrical pump" and needs a strong blood supply to conduct electricity. Heart disease can weaken the blood supply, whereby causing the heart to conduct electricity poorly.
"ECG", "EKG" or "electrocardiogram" is a simple and painless test that records the changes in the electrical activity of your heart on graph paper. An electrocardiogram can help identify heart rhythm abnormalities.
Why is an ECG done?
An ECG is performed to check the electrical activity of your heart.
Your doctor may prescribe an ECG as part of your routine check-up.
If you have a medical condition, an ECG can help determine the appropriate treatment for it.
An ECG may help explain certain symptoms you may be experiencing such as dizziness, fainting and or palpitations.
How is the electrocardiogram test/ ECG done?
You will be escorted to our private ECG room by the nurse.
You will be asked to remove your shirt and your stockings. A gown will be provided for the procedure.
The ECG is done lying down on the examining table.
Twelve electrocardiogram stickers will be placed on your chest, arms and legs. Men who have a lot of hair on their chest may need small areas to be shaved so that the electrodes may stick properly.
The electrodes are used to transfer an image of the electrical activity of your heart to tracing paper.
You will be asked to remain still for approximately one minute while the ECG machine is recording.
How do I prepare for an electrocardiogram/ECG?
Before having and ECG done, it is important to speak to your doctor about your medications, including non-prescription medications, because they may affect the results of the test.
Avoid the use of baby oil or lotion before the test as it may prevent the electrodes from sticking properly on your skin.
There is no need to fast before the procedure.
It is not recommended to smoke just before the test.
You may be asked to remove your jewelry around your neck and/or arms for the procedure.
How long will the procedure last?
The whole procedure usually takes approximately 15 minutes or less.
How do I get my results?
A copy of your electrocardiogram will be sent to your physician.
Your doctor will be the one to give you the results of your ECG.
Do I need an appointment?
No appointment is necessary. However, in order to minimize any wait times, you may schedule an appointment. An order by your doctor is required in order to have this test performed.
For preparation instructions, click here
If you have any questions about the procedure please contact us.
IMPORTANT:
Please remember to bring the referral document from your physician when you come in for your appointment.