Nursing Services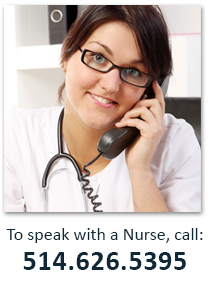 ECG / Electrocardiogram Preparation
How do I prepare for an electrocardiogram / ECG?
Before having and ECG done, it's important to speak to your doctor about your medications, including non-prescription medications, because they may affect the results of the test.
Avoid the use of baby oil or lotion before the test as it may prevent the electrodes from sticking properly on your skin.
There is no need to fast before the procedure.
It is not recommended to smoke just before the test.
You may be asked to remove your jewelry around your neck and/or arms for the procedure.
IMPORTANT:
Please remember to bring the referral document from your physician when you come in for your appointment.