About Us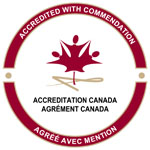 COVID-19
Dear valued Patients,
As Coronavirus (COVID-19) has become an evolving public health issue affecting people globally and at home, we at ViaMedica want to reassure you that nothing is more important to us than the health, safety and well-being of our patients.
The evolving nature of this event requires us to be flexible and compliant in how we provide service to our patients. For guidance, we are closely monitoring and take action, as per the recommendations from the Centers for Disease Control (CDC), the World Health Organization, the Public Health Agency of Canada and https://msss.gouv.qc.ca
Those of you that know ViaMedica, know that we have always had strict protocols in place to protect our staff, and you, our valued patients. Due to the highly contagious nature of the COVID-19 virus we have added to these measures to further ensure safety for all that work at ViaMedica and for those that come to ViaMedica for their diagnostic testing. Among other precautions we have:
Increased the number of hand sanitization apparatus throughout the clinic.
Significantly increased the frequency of disinfection and cleaning of high-touch areas.
Staff wearing masks and gloves to protect each other and patients coming to ViaMedica.
Screen patients for any symptoms before entering the clinic
Arranged seating to ensure distance as per official health guidelines
We are committed to providing you with the most accurate information and will update our site with any changes as this health issue evolves.