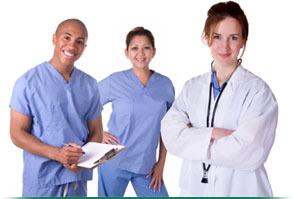 Career
At ViaMedica we are committed to providing patients and physicians with timely access to superior quality medical testing. Through our network of specialized physicians and healthcare professionals, ViaMedica is dedicated to providing the finest in diagnostic imaging services.
We are currently looking for an Ultrasound Technologist who will contribute to our mission of providing excellence, respect, and integrity in all facets of our operations and our professional and business conduct.
JOB DESCRIPTION: Ultrasound Technologist - Part Time or Full-Time
POSITION SUMMARY
Under the direction of a Radiologist, the selected candidate will perform a variety of ultrasound examinations (abdominal, pelvic, surface, thyroid, vascular, MSK), while observing patient safety practices through the standards of Accreditation Canada. The Technologist will also be expected to get trained in and perform certain procedures and tests. The Technologist will work effectively with other clinic staff, physicians and administration to ensure high quality patient care.
MAJOR RESPONSIBILITIES
Receive and complete requisitions, entering relevant data into the diagnostic imaging information system and preparing patients for specific procedures
Perform ultrasound procedures in accordance with regulatory body guidelines and ViaMedica policies
Ensure all necessary documentation is accurately completed for each scan
Maintain current knowledge and understanding of PACS, RIS
Comply with patient safety and confidentiality policies
Follow the normes de pratique OTIMROEPMQ
QUALIFICATIONS REQUIRED
Completion of a recognized post diploma Ultrasound program, or equivalent
Current OTIMROEPMQ Permit ,
Ultrasound Certification (practice autonomously)
CAMRT Certification is an asset
Minimum of two (2) years Canadian experience preferred
If you are an Ultrasound Technologist, and want to be part of this professional and dynamic team, please submit your CV to: info@viamedica.ca