Imaging Services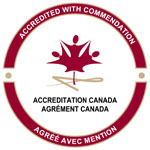 MR-Arthrogram Preparation
How to Prepare
Advise your doctor before your Arthrogram if you:
Are or might be pregnant.
Are allergic to any type of contrast material, or have any other allergies.
Are allergic to any medications, including anesthetics.
Have ever had a severe allergic reaction (anaphylaxis).
Have asthma.
Have bleeding problems or are taking blood-thinning medication.
Have a known infection.
Before the Procedure
Generally, arthrography is as follows:
Your physician will explain the procedure to you and offer you the opportunity to ask any questions that you might have about the procedure.
You will be asked to sign a consent form that gives your permission to perform the procedure.
Generally, there is no special restriction on diet or activity prior to this procedure.
Notify your physician if you are sensitive to or are allergic to any medications, latex, tape, anaesthetic agents (local and general), contrast dyes, iodine, or shellfish.
Notify your physician of all medications (prescribed and over-the-counter) and herbal supplements that you are taking.
Notify your physician if you have a history of bleeding disorders or if you are taking any anticoagulant (blood-thinning) medications, aspirin, or other medications that affect blood clotting. It may be necessary for you to stop these medications prior to the procedure.
If you are pregnant or suspect that you are pregnant, you should notify your physician.
Based upon your medical condition, your physician may request other specific preparation.
During the Procedure
You will be asked to remove any clothing, jewelry, or other objects that may interfere with the scan.
You will be given a gown to wear, and a locker to place your clothes in.
You will be positioned on the examination table in the Ultrasound room.
The skin around the joint to be examined will be covered with sterile drapes and cleaned with an antiseptic solution.
The area around the joint will be numbed by injection of a local anaesthetic. You will feel a numbing sensation.
If there is fluid in the joint, this fluid might be aspirated (removed) with a syringe.
The contrast will be injected into the joint.
After the Procedure
You may be asked to rest the joint for several hours after the procedure.
Avoid strenuous activity for 24 hours.
Some mild swelling may be noted in or around the joint. You may apply ice to the joint if swelling occurs. If swelling continues or increases after a day or two, you should notify your physician.
Take a pain reliever for soreness. Avoid Aspirin or certain other pain medications that may increase the chance of bleeding. Be sure to take only recommended medications.
You may notice some clicking or cracking noises with movement of the joint for a few days after the procedure. This is normal, and should resolve within a few days.
Notify your physician of any of the following:

fever
redness, swelling, bleeding, or other drainage from the injection site
increased pain around the injection site